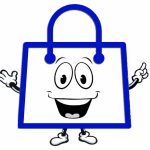 Insurance Shopping Expert Tip: "In our experience getting a rate on car insurance should be an easy process. We know it can be a very stressful situation. We are here to help find the very best price!"
Shop The Top Auto And Car Insurance Rates In South Carolina
Getting a Car or Auto Insurance Quote is a lot easier than you might think. Fill out this form and we will shop around with multiple companies to find the best price and coverage for you. This will save you hours and give you peace of mind that you are getting the best price on your vehicle insurance rates. As an independent insurance agency, we are able to offer you multiple options at the best prices for car insurance.
Quick Tips To Get The Best Rate:
Fill out the form as complete as possible. VIN numbers, driving records, and coverage limits can have a huge impact on your car or auto insurance rate.
Need Help? Find An Agent Near You: