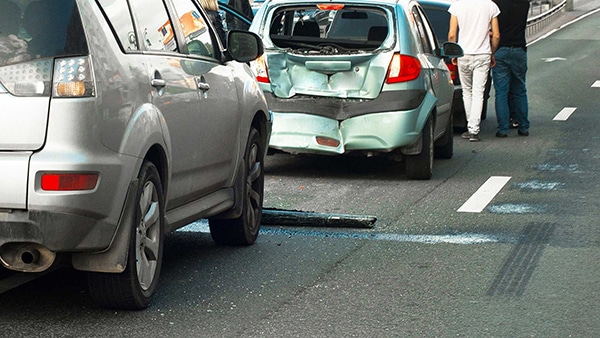 ---

No one likes shopping around for car insurance so let us do it for you.
---

Get the coverage you need at the price you want. Save money, time and hassle by letting us do all the work for you.
---
What Is Car Insurance In South Carolina?
South Carolina requires drivers to have basic car insurance in order to legally drive a vehicle on their roadways. Car insurance protects you from financial ruin in the event of an accident or theft. Auto insurance provides coverage for property, liability and medical. You pay a car insurance premium to a company that sells you a policy and they in return promise to pay for any repairs, replacements, liability and medical costs as laid out by the policy. You can choose the level of coverage and limits covered by the policy in South Carolina to suit your needs.
What Do I Need To Know About Car Insurance In South Carolina?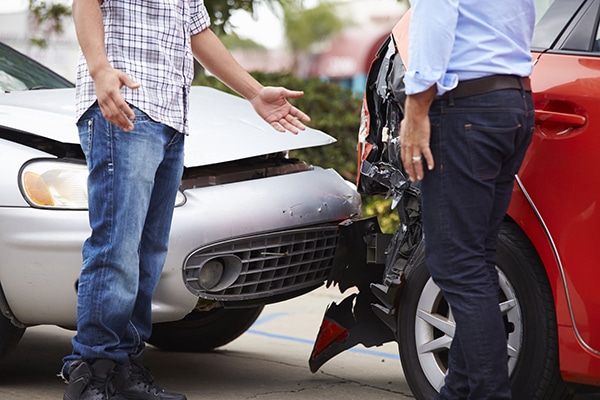 Insurance terminology can be difficult. Let's go over some of the more common terms when is comes to car insurance in South Carolina. Deductible This is the initial amount you pay out-of-pocket before your coverage kicks in. In most cases, you'll need to pay your deductible up front, even if the claim wasn't your fault. Premium The total price you pay for your policy. Bodily Injury Liability This is the part of your insurance plan that covers you if you cause an accident that results in injury or the death of another driver. It covers legal expenses and any settlements or lost wages of other drivers. This is something you need to pay special attention to when choosing a policy as not all policies will offer the same amount of coverage. Collision Coverage This is what covers the cost of replacing or repairing your car if it is damaged by hitting another car or object like a deer. While it isn't required by law in most states, it's wise to have. Payouts are limited to the cash value of your car at the time of the accident. Comprehensive Coverage This is often also known as other than collision coverage. It's what covers your costs if something other than an accident damages your car like theft, broken windows or storm damage.
Bundled
Homeowner
Multi-car
Customer loyalty
Military service
Clean driving record
Safe driver
Defensive driving course
Driver training
Good student
Senior citizen
Low usage
Auto-pay
Paid in full
Advance renewal
Anti-theft devices
Green/hybrid technology
Age and Gender
It comes as no surprise that young men are some of the most expensive drivers to insure. Young men have more accidents and fatalities than their female counterparts. But fortunately as men get older and demonstrate a record of safe driving, their rates will decrease. Women usually get better rates than men and older drivers with a safe driving record get the best rates.
Marriage
Drivers that are married tend to have less accidents and claims than those that are single. So if you get married your rates could decrease depending on your previous driving history.
Location
As you have probably heard, most accidents occur near your home so as a result the location of your home will affect your rates. Things like accident rates and theft rates can raise your premiums. Also the price to fix your car can be more expensive in some areas. A big factor is the amount of uninsured drivers in your town or state.
Car Type
Some cars are more expensive than others and some have a higher trend of accidents. Others have great safety features that minimize chance of serious injury. Some cars are more likely to be stolen and some are more likely to break down due to age. All of these are important in determining the cost of your premium and there's no good way to isolate any one factor. A newer car that looks great and goes fast is going to cost more to insure than a slightly older model that was built for safety and functionality.
Driving Record
Things like accidents, speeding tickets, traffic violations and DUIs will cause your rates to climb. Due to your history, the insurance company thinks your more likely to repeat your previous infractions and you are more expensive than someone who has never made a claim or had anything added to their record. If your driving history has too many blemishes, insurance companies may refuse to cover you at all.
Driving Activity
If you use your car daily as part of your business or put lots of miles on the odometer as part of your commute, the chances of you being in an accident increase and the chances of you filing a claim also increase. Insurance companies will often charge higher premiums to reflect this even if you've never been in an accident, are a safe driver and have never made any claims. The reverse of that is if you don't use your car very often, insurance companies may offer discounts since the chance of you having something to your car is far less.
What Do I Need To Get A Car Insurance Quote In South Carolina?
It is best to have the following information to get an accurate quote in South Carolina:
Drivers License
Year, Make and Model of Vehicle
VIN
Vehicle Registration
Date of Purchase
Desired Coverage Limits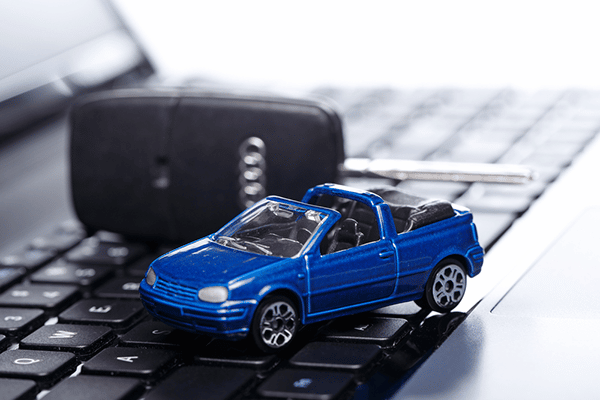 What Are Some Things To Consider When Buying Car Insurance In South Carolina?
Minimum amount of coverage required by your state
Financial situation if you have to pay for car repairs or replacement
Ability to go about your life without a car short-term
Your driving record or those you would include under your policy
Deductible vs premiums
Your car's age and value
The car's total usage, mileage and type of use
Why Do You Need Car Insurance in South Carolina?
The primary reason you need car insurance is that South Carolina requires at least a minimum level of coverage in order to legally operate a vehicle on their roads. This is to protect you and other drivers by covering your liability in the event of a crash. Next to your home, you car is likely your next most expensive piece of property. Replacing a car immediately after a car out of pocket is impossible for most people. But with car insurance, you can pay a little each month up front so that if you are in an accident, you will be able to get your car repaired or a new car soon. That's not even mentioning that you may be injured in a car crash and require expensive short-term care and even long term care like physical therapy. A car insurance policy would cover these added expenses and prevent you from facing financial ruin without insurance.
Driving around town can be scary at times with all the inattentive, reckless and inexperienced drivers you must share the road with. Car insurance gives you the peace of mind that if you ever become the victim of one of these awful drivers, you are covered. As we know, following traffic laws, paying close attention to the road and your surrounds as you drive and maintaining your vehicle are not enough to guarantee you will not be in an accident with someone who is distracted or careless. Driving is largely unpredictable, but a good car insurance policy protects you from all imaginable scenarios.
What Does Car Insurance Cover?
There are many different levels of coverage available when purchasing car insurance, but the main areas insured under an average policy are your vehicle, liability, personal injury and uninsured or underinsured coverage.
Liability
In the event you are found responsible for a car accident, liability insurance would cover any damage or injuries you cause. Most states as a minimum required liability coverage. If you total someone's car or are required to pay for their medical costs, liability insurance would cover that. Most policies offer liability coverage limits for bodily injury per person, bodily injury per accident and property damage per accident. The insurance company will cover expenses up to these limits but you are required to pay anything above those limits.
Personal Injury and Medical Expenses
If you require medical treatment as a result of a car accident, your insurance policy will help cover the costs. The medical expenses of you and your passengers will be covered. In the unfortunate event of a death, funeral costs may be covered. If you are unable to work after a car crash as a result of your injuries, car insurance can pay for lost wages.
Uninsured or underinsured motorist coverage
Although car insurance is required by law, some drivers ignore this and drive without insurance and there are a lot of drivers out there that have no insurance. If they cause an accident, there is likely no chance of you recovering any money from them, suing would be pointless. But with uninsured motorist coverage your car insurance policy will pay for your expenses.
Along with uninsured motorists, there are many who drive while not having enough liability coverage for all the damage they could cause. When an insurance company pays the maximum amount required by the policy, that's it. Having underinsured motorist coverage protects you if your medical expenses or repair or replacement costs are more than that of the underinsured motorists' policy limits.
Comprehensive and Collision Coverage
Comprehensive and collision coverage pays out to fix your car or replace it at its current value if it is totaled. There are no states that require collision coverage but if your car is financed or leased, the lender will most likely require it. If your car is damaged or totaled in a wreck, collision coverage would pay for the repairs or replacement. Comprehensive insurance covers your car if it is stolen or damaged in any way other than through a car accident. Things like storm damage, flooding, vandalism, and damage caused by hitting animals are covered under comprehensive car insurance.
Gap Insurance
If you just bought a new car, you are probably familiar with the idea that it loses value as soon as you drive it off the lot. With normal car insurance, if a drunk driver totaled you car a mile from the dealership, your insurance company would only be required to provide the value of the car as it was at the time of the accident and not the amount you just paid. Gap insurance is often required if you lease a car. Gap insurance also is important if you have a car loan and the amount the insurance company would pay out is less than what you still own on the loan.
What Does Car Insurance Not Cover?
Car insurance won't pay you for car repairs due to normal wear and tire like tire changes, oil changes, a new battery or transmission replacements. It also won't help to replace the items inside your car if they are stolen. If you lock your keys in your car, car insurance will not cover the cost to call a locksmith. If your car needs to be towed, aside from after an accident, car insurance won't cover that cost either. Unless you have purchased a policy that specifically covers the cost of a rental car while your car is being repaired or replaced, you will have to cover that expense on your own.
For the best insurance prices in Irmo, Chapin, Columbia, Lexington, Ballentine, And Blythewood you can count on the Insurance Shopping Experts to find the best prices on auto, home, renters, classic car, commercial auto, and boat insurance in the area.