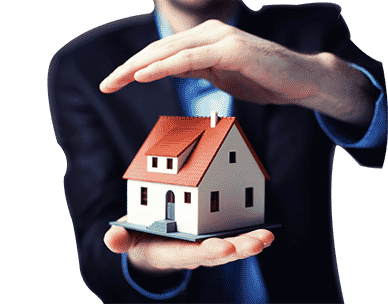 Homeowner's Insurance In South Carolina
---

Fast, accurate home insurance quotes shopped with major insurance companies for you by real insurance agents.
---

Get the property coverage you need at the affordable price you deserve. Save time, money, and hassle. We do all the leg work for you.
---
Homeowners insurance in South Carolina is one of the most important things you can ever buy in your lifetime. You need to protect your home against all threats that could lead to financial ruin by insuring it for an amount that will allow you to repair or rebuild it in case it gets damaged or destroyed.
Your home is likely your biggest investment and you need to protect it against any unforeseen and unavoidable situations. On the outside, it is just a building, a piece of property made up of wood, brick, concrete and tile. But it is the physical center of your life that you have turned from a house into a home. Your family's hope, dreams and aspirations all start in your home and the complete loss of a home is emotionally crippling. While home insurance cannot prevent the emotional damage from losing a home, it can make the rebuilding process possible and give you some hope. Not having your home insured means everything is gone without the possibility of replacing or rebuilding.
What is Homeowner's Insurance?


Home insurance in South Carolina protects you from total financial loss against disasters. The standard home policy will insure your home itself and the things you own in it. Homeowners insurance is commonly sold as a package policy meaning that not only is damage to your home or property covered but also covers liability for any injuries that occur on your property. Damage that is due to most natural disasters is covered under most policies but there are a few notable exceptions. Flood and earthquakes require their own separate, specific policies meaning you would need to purchase three separate policies to be adequately covered for all three. Most homeowners policies do not cover poor maintenance. Problems caused by lack up proper upkeep are the responsibility of the homeowner.
What Do I Need To Know About Home Insurance in South Carolina?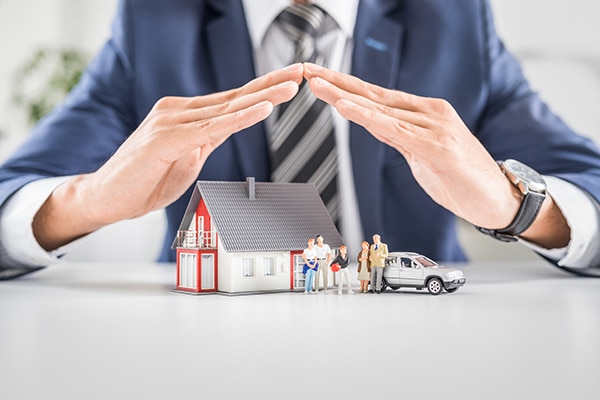 Insurance terminology can be difficult. Let's go over some of the more common terms when is comes to home insurance in South Carolina. Additional Living Expense This helps cover your normal living expenses while your home is being repaired after a claim, up to your policy limit. Deductible This is the initial amount you pay out-of-pocket before your coverage kicks in. In most cases, you'll need to pay your deductible up front, even if the claim wasn't your fault. Premium The total price you pay for your policy. Dwelling Another term used to describe the part of your home insurance policy that covers physical structures on your property. Scheduled Items These are pricier belongings (jewelry, art, etc.) that typically require additional coverage, since the standard home policy limits the amount you can claim per item. Liability Coverage If someone else is injured or has their belongings damaged on your property, this covers any claims against you, as well as any reasonable and necessary medical expenses.
While having a quality home insurance policy is important, so is getting one you can afford that adequately covers your home. Often homeowners can add discounts to their policies without sacrificing coverage.
Bundled Policies

Purchasing multiple policies from the same insurer can often result in discounts. Getting home and auto from the same company is the most common but some companies offer additional discounts when policies that include specific coverage is purchased.

Loyalty Discount

Remaining with the same company for many years can lower your payments. Companies love customers that stay with them forever and they are likely to offer long-term customer discounts if you ask.

No Claims or Few Recent Claims

While insurance companies are obligated to pay out legitimate claims, they love not having to pay anything. The less you cost them in claims, the more valuable you become. Be sure to check what discounts are available for low maintenance customers.

Burglar System

Letting your home insurer know you have a monitored burglar alarm system on your property may qualify you for additional discounts. A burglar system serves to deter thieves and minimize loss in the event thieves ever trigger it. It also gives police time to respond and possibly apprehend the thieves to prevent the theft altogether.

Fire Alarm System

The less time it takes for the fire department to respond to emergencies, the less damage to your home. Less damage means significantly fewer cost of your claim.

Home Improvement

Keeping your home in good repair means your home is less likely to suffer normal damage from aging and increases the overall value of your home. Things like updating the plumbing, wiring or a new roof are a few examples.

Gated Community

Just like with the security systems, living in a gated community lowers the likelihood of your home becoming the victim of thieves giving it better odds of insuring to the insurer.

Older Homeowner

If you or your spouse are retired, you are likely home more meaning the chance of something going wrong without being noticed or your home being burglarized are less.
Previous Claims
If you've filed claims before, your premiums may increase. The more claims you make, the more expensive you become to the insurance company and your premiums will reflect that.
"Dangerous" Animals
If you own a pet that is considered to be dangerous, such as some breeds of dogs, you may have to pay a more expensive premium. Some insurance companies will exclude dog bites from being covered or refuse to issues a policy altogether.
Home-based businesses
If your home is also your office, you may need a policy that covers those extra costs.
Age of Your Home
As your home ages, the likelihood of something going wrong increases. Your home is more susceptible to damage from severe weather or water meaning the chance of you filing a claim is higher.
Attractive Nuisances
Things like pools and trampolines are a huge risk to insure. These are things while fun to enjoy, carry a high likelihood of causing severe injury that would be costly for the insurance company. Your insurance company may increase your premiums to reflect this and require you to take additional steps to minimize the potential of accidents.
Home Remodels
If you've added to your home or improved it significantly by adding a new room, installing a new kitchen or redoing the bath, your home's value likely increased. You need to be sure to have your home insured at the new value which while protecting your assets may cause your premium to rise.
What Do I Need To Get A Homeowner's Insurance Quote In South Carolina?
Year of construction (year the home was built)
Home construction type (brick, siding, or a combination)
Home heated square footage
Roof Age
Age of plumbing, heating and air, and wiring (For homes older than 20 years)
Number of bedrooms
Number of Bathrooms (full and half)
Address of the home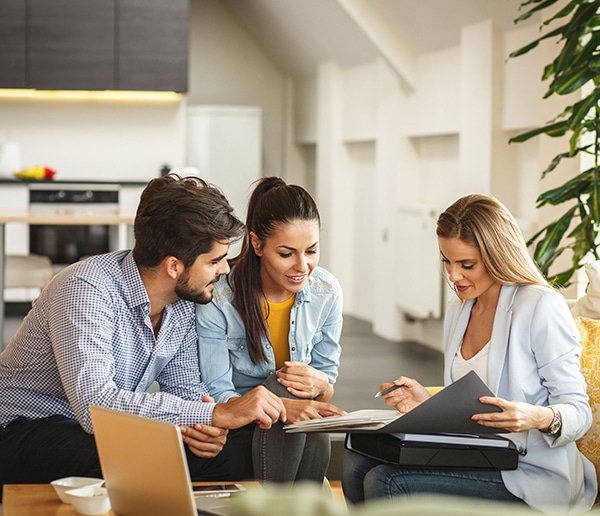 What are some things to consider when buying homeowners insurance in South Carolina?
Determine What Level of Coverage You Need
The more you have covered, the less you will have to pay out of pocket if your home or property needs to be replaced. Most lenders require that you cover at least the price of the mortgage but what you get beyond that is up to you. The more you insure, the more you will have to pay but it is still less than completely replacing all your belongings at once.
Compare Deductibles
The amount you are required to pay upfront for each claim is your deductible. Some policies will offer lower monthly payments but require higher deductibles before the insurance company pays out. If your deductible is lower, it is most likely that your monthly payments will be more expensive.
Replacement Cost or Actual Cash Value?
Most policies will allow you to choose between insuring your home and property for either the actual cash value or replacement cost. Actual cash value is the price it would cost to replace or repair your home after depreciation. Replacement Cost is how much it would cost to replace or rebuild to as it was before depreciation.
Compare Available Discounts
As stated above, some companies will over discounts for various things. See what qualifies you to receive a discount and which companies will offer you that discount before deciding to purchase a policy.
Basic Coverages Available
As with many other different kinds of services, there are different levels of home insurance offered to homeowners. From basic to complete, you should evaluate your needs to select the amount of coverage that is best for you. Homeowners insurance goes beyond the physical structure itself and the biggest difference between policies will often be in this other category. Things like theft, fire and liability may be covered at different levels by each package. Find the things you need covered and pick the plan that serves you best.

Why do you need homeowners insurance In South Carolina?
For most people, the biggest investment they will ever make is their home. If a fire, hurricane or some other disaster damaged or destroyed their home and they did not have insurance or adequate insurance, that entire investment would be completely gone in an instant.
Most disasters are impossible to see coming or predict. A fire could break out and burn your home down. A natural disaster could rip through your community. A Guest could injure themselves on your property. The number of terrible things that could happen that would leave you in financial ruin without homeowners insurance is almost limitless. But with homeowners insurance, you would have money to repair or rebuild your home or money to cover a roof contractor's injuries while falling off the roof. Life would be able to go on and you would survive.

Most banks and lenders require a home insurance policy to cover the mortgage in case of disaster.
What does homeowners insurance cover?
Home (dwelling)

Fire and Smoke Damage
Storm Damage (wind and hail)
Lightning Strikes
Water Damage (in the home but not from flooding)
Snow or Ice (i.e. roof collapse)
Damage from riots
Explosions (i.e. natural gas/gas line breaks)
Damage caused by cars or aircraft
Damage caused by falling objects
Foundation repairs

Personal Property

Theft (with a limit on cash)
Vandalism

Other structures on your property

Buildings
Sheds
Fencing
landscaping

Liability

Guests or Contractors hurt on your property
Dog bites
Coverage in the event you, a family member or a third party is injured on your property.

Loss of Use Coverage

In the event you home is damage or destroyed and rendered uninhabitable, the homeowners policy should also cover expenses for temporary housing
What does homeowners insurance not cover?
Earthquakes
Floods
Power failures
Damage from neglect
Normal wear and tear
Bed bugs
Termites
Mold
Sinkholes
Air conditioning units
Nuclear accidents
Sewer backups
Acts by the government
Acts of war
For the best insurance quotes in Irmo, Chapin, Columbia, Lexington, Ballentine, And Blythewood you can count on the Insurance Shopping Experts to find the best prices on auto, home, renters, classic car, commercial auto, and boat insurance in the area.